July is projected to become the hottest month in Earth's history, with scientists describing the temperatures as "nearly impossible" without the influence of climate change. Parts of the American Southwest have experienced persistent temperatures above 100 degrees Fahrenheit.
The waters off Florida's coast have reached scorching levels, causing coral reefs to bleach. Devastating floods in Northern India claimed the lives of at least 100 people. Even typically serene Greek islands have been engulfed in fires.
There's more bad news to add: Chevron's second fiscal quarter of 2023 earnings came in at only $6 billion. While this exceeded Wall Street's expectations, it still represents a significant drop of nearly 50 percent compared to the same quarter last year. The decline can be attributed primarily to lower prices in crude oil and natural gas in recent months. As other companies prepare to announce their Q2 earnings in the coming weeks, executives and lobbyists are likely to point fingers at the White House, accusing it of villainizing energy companies, causing price increases, and jeopardizing energy security.
The complaints from the oil industry often follow predictable patterns. Recently, the American Petroleum Institute expressed its opposition to the Interior Department's plan to increase fees for extraction on public lands – a move that hasn't been done in over a century. The proposed modest hike is projected to generate $1.8 billion through 2031. To put things into perspective, Chevron alone recorded $35.5 billion in profits last year.
In a blog post on Monday, Amanda Eversole, the API's executive vice president and chief advocacy officer, accused the Biden administration of hindering American energy since its inception. She pointed out actions like canceling the Keystone XL pipeline project and imposing restrictions on production in federal lands as part of their ongoing campaign against domestic oil and natural gas.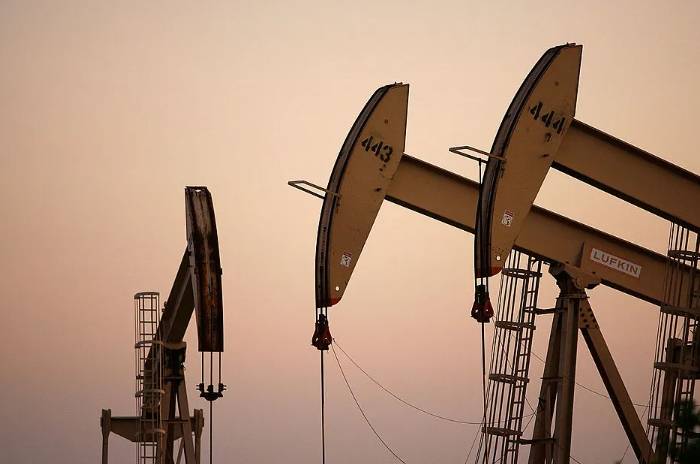 The industry's recurring narrative revolves around the notion that markets are inadequately investing in oil and gas development, leading to potential supply shortages and soaring fuel prices. API and other industry players assert that this trend results from the White House's perceived uncertain atmosphere for investors, attributed to negative sentiments and regulations, despite the administration's efforts to engage with the industry and provide unprecedented subsidies. Chevron CEO Mike Wirth recently voiced his concerns about the rapid adoption of climate policies by governments, which he believes has led to a significant shortfall in spending on fossil fuels, with investment in exploration and production now only half of pre-pandemic levels.
Recent reports contradict his assertions. According to energy consultancy Wood Mackenzie, the present levels of investment are sufficient to meet the demand until it peaks, anticipated to be in the early 2030s. Beyond that, as demand enters a prolonged decline, these investments will continue to be effective. This positive outlook is attributed to advancements in efficiency, the exploitation of low-cost reserves, and the stringent financial management imposed by corporate executives and investors. Notably, shale oil wells in the United States now yield nearly three times more production at the same cost compared to 2014, showcasing the industry's ability to achieve greater output with reduced resources.
Similarly, Norwegian firm Rystad Energy dismisses claims of underinvestment as "overblown" and emphasizes that increased efficiency has led to sustainable levels of activity and production. However, the definition of "healthy" varies depending on one's perspective. According to Wood Mackenzie, maintaining current spending levels at around $500 million in 2023 terms would be sufficient to meet energy demand but fall significantly short of the Paris Agreement's goals to limit global warming to below 1.5 °C (2.7 degrees Fahrenheit). Instead, the trajectory would be on course for a temperature rise of 2.5 degrees Celsius.
With a temperature rise of two degrees, approximately 37 percent of the global population could encounter severe heatwaves every five years. Beyond that threshold, over three billion people might face chronic water scarcity, low-lying countries could become submerged, and vast regions in the tropics and subtropics might become uninhabitable for significant periods. The melting of ice sheets could lead to substantial sea-level rise, and coral reefs may face extinction.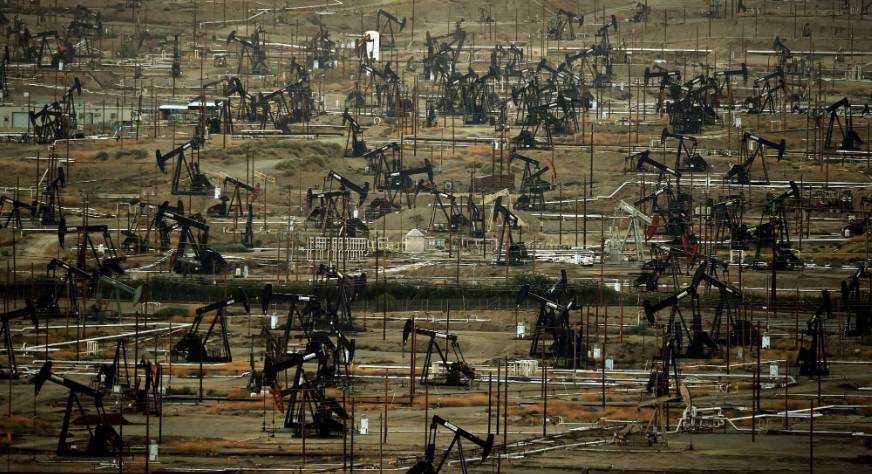 Surpassing the two-degree mark heightens the risk of crossing critical tipping points, leading to irreversible changes in Earth's systems. Currently, global average temperatures are approximately 1.1 degrees warmer than preindustrial levels, and experts caution that the world might already be approaching critical thresholds, such as a mass melting of carbon-rich permafrost. Just recently, scientists discovered that a crucial ocean current is at its weakest point in 1,600 years, attributed to freshwater influx from melting ice caps in Greenland. The current could potentially collapse by the end of the century, or even as soon as 2025, posing a threat to rain patterns that billions rely on for food.
However, the prospect of fossil fuel spending aligning with a 2.5 degrees Celsius increase in warming is not the end point. Wood Mackenzie analysts project that fossil fuel producers might continue to invest in expanding supply, driven by the belief in the narrative of underinvestment.
Fossil fuel executives have shown a strong inclination to point fingers at the administration for the narrative they are trying to portray. In a letter addressed to Biden during a period of escalating fuel prices last year, Wirth accused the administration of aiming "to criticize, and at times vilify, our industry." He emphasized that "bringing prices down and increasing supply will require a change in approach," urging the White House to provide "cooperation and support" to the energy sector.
What's concerning is that the administration appears to be swayed by the industry's misleading underinvestment narrative, becoming unsettled by the possibility of rising gas prices.
"We want to see more supply," Energy Secretary Jennifer Granholm stated to CNBC recently. "It becomes concerning when prices skyrocket. I believe the prudent approach is to ensure affordable transportation for people, and that naturally involves ensuring stable supply."