Upstream oil and gas companies are responsible for significant greenhouse gas (GHG) emissions and are some of the largest carbon-emitting companies globally.
Upstream oil and gas companies are responsible for significant greenhouse gas (GHG) emissions and are some of the largest carbon-emitting companies globally. As a result, upstream operators are under growing pressure from governments, shareholders and financial institutes to curb emissions and reduce carbon footprints. By integrating renewable technology into upstream oil and gas activity, operators can reduce emissions, avoid carbon taxes and increase operating efficiency. At present, widespread adoption of renewable energy integration remains in its infancy, but changes being made through policy, access to capital and operational sustainability are likely to drive change and the rate of integration within the sector.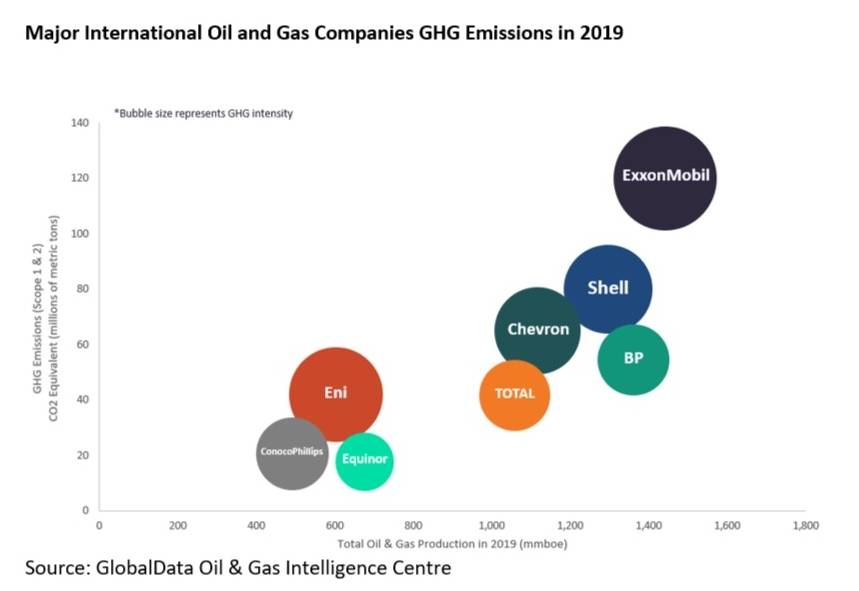 Field electrification is an effective way for upstream oil and gas operators to reduce scope one emissions, as traditional gas and diesel turbines for power generation contribute significantly to upstream oil and gas emissions. First implemented back in 1996 at the Troll field facilities, offshore Norway, field electrification has been slow to experience widespread adoption largely due to high upfront costs, reliable traditional methods and lack of pressure to curb operational emissions. However, driven largely by policy, field electrification is playing a larger role in upstream operations and is set to see a far wider adoption within the oil and gas landscape going forward. For example, the current leader in offshore field electrification, Norway, currently electrifies eight domestic oil and gas fields, with a total CO₂ emission reduction of approximately 2.8 million tons of CO₂ equivalent each year. Upstream operators have expressed interest in electrifying over 25 oil and gas fields either active or upcoming across the Norwegian continental shelf and recent CO₂ tax hikes implemented will likely encourage further electrification efforts, particularly at emissions-intensive operations. One company that operates in Norway, Lundin Energy, is expected to electrify almost all of its production base by 2025 in an effort to curb its operational emissions.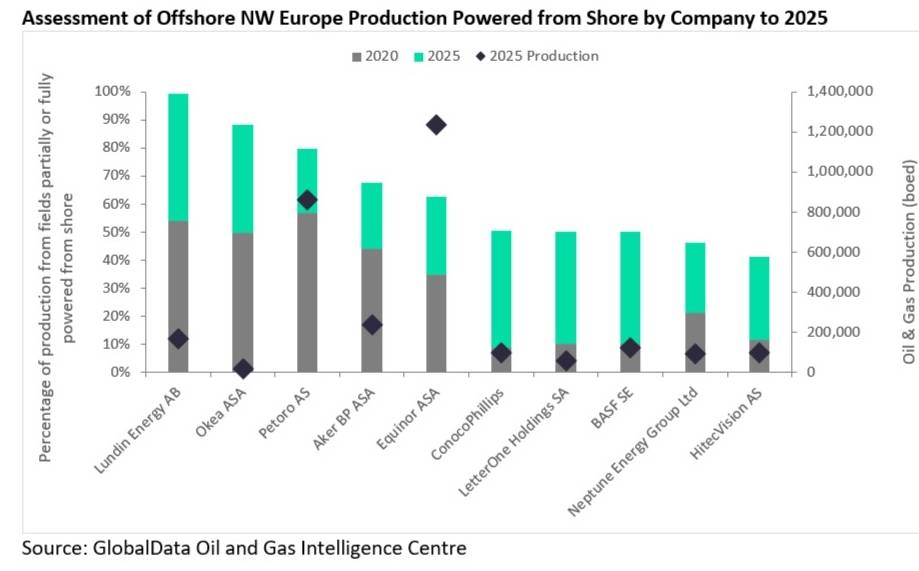 Outside power from shore approaches, direct integration of renewable energy within upstream oil and gas operations is an area of great potential. Although direct integration into upstream operations is not currently widely applied, it is becoming more attractive due to a combination of falling costs, enforced tax burdens on emissions and the advancements in renewable technologies. For now, solar integration is arguably more advanced than other forms of renewable technology within the upstream space and there are numerous examples of where solar PV and solar thermal technologies have been successfully implemented. Such examples include remote solar-powered oil and gas wells in onshore Australia, Saudi Arabia and Canada, to solar-generated steam used to enhance oil recovery from a heavy oil field in Oman. On the other hand, ground-breaking wind projects such as Hywind Tampen led by Equinor is set to be the world's first offshore floating wind farm and will power offshore Norwegian fields Snorre and Gullfaks, which could pave the way for growing wind integration and offshore wind collaboration projects. For offshore wind integration, the significant experience gained from operating in offshore terrain, the cross over with the existing offshore supply chain, coupled with cost-sharing opportunities can advance integration efforts in mature offshore hydrocarbon provinces such as the North Sea.
With the major push from major oil and gas companies to diversify their energy portfolios and reduce carbon emissions, the integration of renewable technology within their oil and gas operations will be clearly advantageous. As the likes of BP, Total and Shell continue to aggressively build out their solar and wind capacities, their application of such technology within upstream oil and gas is still lacking. But as governments push harder to achieve climate goals and the pressure from financial and public sectors mounts, oil and gas operators must be able to showcase that their operations are sustainable and renewable integration is likely to play a growing role in that effort.