The European industrial sector has experienced – and continues to experience – great challenges. Over the past two years, the industry has been heavily affected by a large number of geopolitical, health, societal, social and climatic events.
As Europe heads into a period of recession, the future seems difficult to predict for the sector. In such an uncertain context, European industrial players must put themselves in working order to anticipate uncertainty: learn the lessons of our post-pandemic era, recover from the impending crisis and prepare for the future in the face of unpredictable shocks in a near future.
I give you here my 4 convictions on the impact and benefits of digital technology to support these many changes.
Strengthen the supply chain
The supply chain has responded to all the problems encountered by European manufacturers over the past two years – more specifically car manufacturers. How can the EU, as the world's second region for car manufacturing, increase the resilience of its supply chain? By relying on digital technologies, manufacturers are able to strengthen them, improve the visibility of their entire value chain, and benefit from better risk management. The goal? Ensure better reliability and business continuity.
Today, there are digital solutions that enable operational planning and event response via real-time data feeds and automatically triggered alerts when certain events or exceptions occur. Volkswagen, for example, operates an early warning system for fleas. In the event of a shortage, automotive engineers can proactively opt for alternatives based on 150 technologies. Likewise, digital data sharing and collaboration within partner ecosystems can improve processes, innovate business models, and make the supply chain stronger and more agile.
Build a future talent pool
The EU has been experiencing a severe talent shortage for many years. If we don't fix it quickly, this gap could jeopardize industrial production, while inflating operating costs. It has therefore become imperative to create a solid pool of talent to ensure the future and sustainability of the sector. Revising its human resources policies today seems to be a vital emergency to attract and retain talent.
At the same time, industrial players can rely on reskilling or on the development of new skills, via digital learning tools and collaboration platforms to offer training and education on a large scale.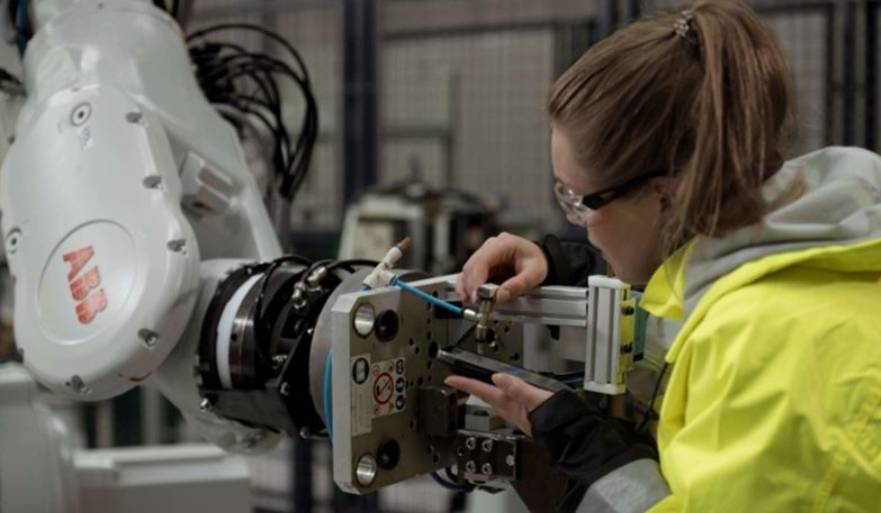 Resisting ESG risks
The planet is rapidly approaching a point of no return. Nations, governments, institutions, individuals and businesses must all join in the fight against climate change. European manufacturers – who have seen the impact of climate change on productivity this summer – must commit to focusing more on achieving carbon neutrality.
Digital – and more particularly the cloud – plays a predominant role in reducing the energy consumed by manufacturers. By moving workloads from internal data centers to the public cloud – a much more sustainable environment – manufacturers can significantly reduce their energy footprint.
Finally, industrial organizations can deploy Big Data, Machine Learning and edge computing technologies to track key metrics, such as resource consumption, waste generation, etc., and process this information to learn about the environmental component.
Building the factories of the future
It has also become crucial to optimize the main production processes. A digital twin helps address this, virtually simulating factory and production to detect issues, and even self-healing areas to improve operational resilience. Industry 4.0 technologies will make it possible to create the factories of the future; agile, flexible and able to adapt to the increasingly complex environment in which they operate. With capabilities such as machine-to-machine communication, predictive maintenance, and intelligent decision-making, these factories will be able to anticipate, prevent, or resolve issues before they impact the business too heavily.
As they try to recover from the current crisis, European industrial players must anticipate…uncertainty. Which is almost impossible. Nevertheless, digital will play a crucial role in dealing with the next economic, geopolitical and environmental shocks, improving the resilience of the supply chain, developing a talent pool, increasing sustainability and building the factories of the future.